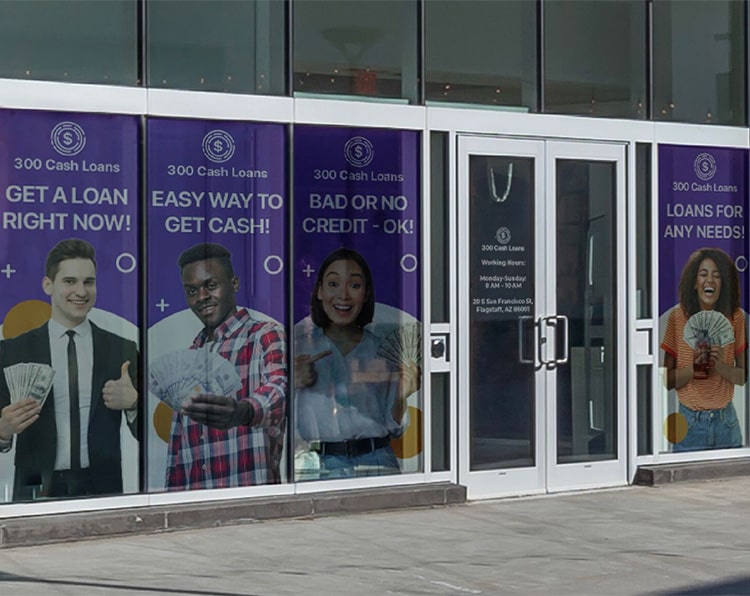 Welcome to 300 Cash Loans!
300 Cash Loans was launched to serve people with urgent money needs and help them solve their financial problems. We work hard to make financial assistance affordable to everyone who needs it right away. 300 Cash Loans wants to change the lending market for the better by providing accessible and fair loan services at competitive rates. Our personal approach and qualified financial assistance are always here for you, whatever your needs are.
300 Cash Loans Looks to the Future with PayDayAllDay
We are proud to announce that 300 Cash Loans has completed the acquisition of PayDayAllDay. This merger is a huge step toward expanding our services and covering new regions in order to provide fast and reliable financial products to those who need them most.
At 300 Cash Loans, we're always looking for ways to improve and enhance our services. At this stage, the acquisition of PayDayAllDay is the key to achieving this goal. By bringing together our expertise and resources, we strive to provide the best possible services to our valued customers. We are excited about the opportunities that lie ahead and are aimed at making this merger a success.
300 Cash Loans Keeps Growing! Welcome, Cash Loans Bear!
We're happy to announce that 300 Cash Loans continues expansion to better serve its borrowers throughout the country. Today, we shake up the industry with a new promising acquisition. In a bold move to revolutionize financial services, 300 Cash Loans has acquired Cash Loans Bear, a company with a strong focus on innovative short-term loans. This merger marks a new era for our company. We're proud to expand our reach, keep innovating financial services, and continue to push the boundaries of what is possible.
Our team is thrilled about the potential this acquisition brings and the impact it will have on the industry. We look forward to providing even more personalized and innovative financial solutions to our customers across the US.
Our Mission
Our mission is to provide our consumers with fast, affordable, qualified, and fair assistance regardless of their credit and income range. We know how challenging it can be for people with poor credit scores to get financial support in case of emergencies. Our main goal is to help those who need it most to solve their financial problems and get back on their feet without the hassle and financial stress. That is why we are always happy to offer you the best solution that suits your current situation.
Our Assistance
Whatever your questions are, feel free to contact us and ask for an explanation. We are eager to do everything possible to make your best lending experience start from 300 Cash Loans. Our friendly and professional team is here for you to help you find the right financial solution.
Our 36 Locations
We value our customers, their time, privacy, and satisfaction. Our doors are open to clients in 36 locations near you. Visit us during business hours to get money fast!
Why 300 Cash Loans?
300 Cash Loans is a direct lender that serves its consumers when nobody else does. We know everything about loans and the lending market and use this knowledge to help people beat their financial problems.
Applying with us means you will get the best loan offer with no third party, additional charges, and hidden fees. We have no minimum credit score requirements, so you are welcome to apply with any FICO score and get the money you can spend for any purpose within a business day.
Our Brands
Now, the company 300 Cash Loans owns two brands: PayDayAllDay and Cash Loans Bear, which were acquired in February and March, 2023. The names of these brands remain unchanged, but they will become the part of 300 Cash Loans; will use the same lending platform, customer-care strategy and borrowing experience. More than that, the directors and employees will also remain on the same positions.